Roll over image to zoom in
Click on image to zoom
Description
A cylindrical goggle allowing those who wear prescription glasses to benefit from the best of Bollé technologies: great ventilation with Flow Tech System, double density foam, and Anti-fog/Anti-scratch treatments for extreme comfort and eagle-like vision.
Weight: 124g
Double lens
UV protection
Flow-Tech venting
Anti-fog treatment P80+
Carbo Glas anti-scratch
Double density foam
Siliconised strap
Outrigger
OTG foam
Optical clip compatible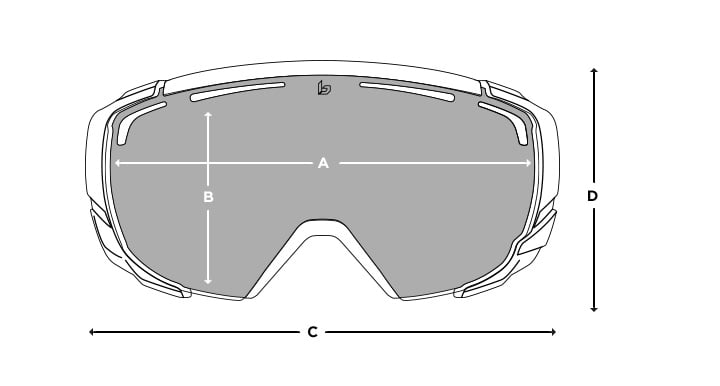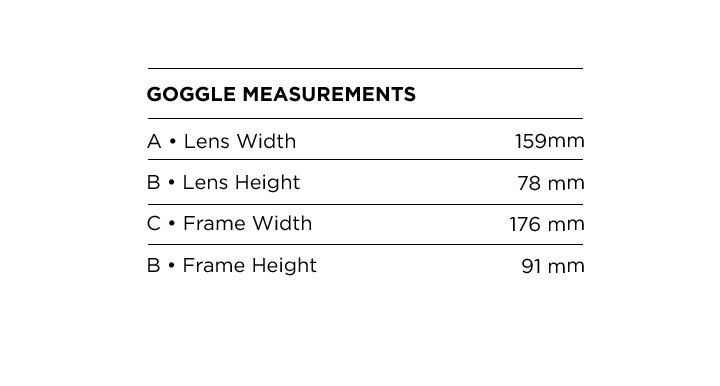 Additionnal Lens Category
Technologies
Anti-Fog coating / Anti-Scratch Coating / Double Lens / Flow-Tech Venting / Optical Clip Compatible / Silicone On Strap / Vented Lens
No technical sheet to display
Phantom POLARIZATION Because it was not enough, we have added to our Phantom lens a semi-polarized film (50% polarization), becoming Phantom+. When a 100% polarized lens fully blocks all reflections caused by the sun on snow, the Bollé 50% polarized film works like a moderately dense net that reduces distracting glare while getting enough light transmission through the lens in order to distinguish ice from snow. Phantom+ equipped with this technology offers an optimized reading of the terrain while reducing eye fatigue. TRADITIONAL LENS WHAT IS PHANTOM? Phantom lens combines four advanced technologies that revolutionize vision on snow : Molecular photochromic filter adapting to any light condition LTS technology (Low Temperature Sensitivity) ensures high photochromic performance, even in low temperatures Semi-polarized film to reduce distracting glare and enhance contrast (available on Phantom +) TRADITIONAL LENS OPTICAL CLARITY Made with the best of optics technology material to deliver greater definition Optimal clarity Lightweight High impact resistance Chemical resistance 100% UV protection TRADITIONAL LENS CAT.1 CAT.3 PHOTOCHROMIC PERFORMANCE Phantom lens technology achieves a wide range visible light transmission, ensuring precise visual acuity in all weather conditions, including the most extreme. The lens tint changes with the light from cat.1 to cat.3 in less than 30 seconds. ENHANCED VISION WHATEVER THE CONDITIONS. -10° 20° STABILITY Bollé has advanced the performance of photochromic technology to an entirely new level. The Phantom lens with exclusive LTS Technology (Low Temperature Sensitivity), delivers improved activation, darkening or lightening whether the temperature is -10°C or 20°C.
The Bolle Z5 OTG GOGGLES include following features:
| Feature | Availability |
| --- | --- |
| Brand | BOLLE |
| Model | Bolle Z5 OTG GOGGLES |
| For | |
| Collection | Goggles |
| Shape | |
| Type | Goggles |
| Temple Material | |
| Front Material | |
| Polarized | |
| Prescription | False |
| Flex | |
| Geofit | |
| Theme | |
| Free Shipping | Yes |
| 100% Authentic Brand New Eyewear | Yes |
| 120 Days Money Back and No Restocking Fee | Yes |
shipping method
Currently, we ship all packages via USPS, or UPS. Using the date of you invoice as a reference, please allow a 3-7 business days processing period. Depending on your location and our inventory situation usually takes another 10-15 days for you purchases to arrive. 
US Price based Shipping Rates

Price Range
Shipping Rate Amount
Standard Shipping
$0.00 – $3.99
$2.99
Standard Shipping
$4.00 – $7.99
$3.99
Standard Shipping
$8.00 – $15.99
$4.99
Standard Shipping
$16.00 – $29.99
$5.99
Free Shipping
$30.00 – $50.00
Free
Standard Shipping
$50.01 – $70.00
$7.99
Large Package
$70.01 – $100.00
$15.99
Extra Large Package
$100.01 and up
$29.99
back order
Because of high demand for the brand name products, some items may be on the back order. Products usually come off the back order in 2-4 weeks.